---
Zephyrus Student Teacher Help Site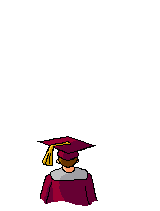 So, you've found your vocation, or maybe you missed all the milk round presentations for well paid jobs with good conditions and lots of perks like company cars, private health insurance etc. etc.. You have chosen teaching as a career; a career where you will guarantee that you will at times feel close to break down, where you will have no time to pursue your own interests, where you will feel that you are unable to control even the most mild mannered child and which at times can conversely be extremely rewarding.
Teaching is NOT an easy option. It can be, however, a challenging, enjoyable job even though you will find that you are, according to politicians, to blame for all society's ills. The hardest part of your career, will be, however, over the next 24 months; in other words, the year of training and your first 12 months in the job. What we aim to do on this site is to demonstrate that you are not suffering in silence, and offer some words of wisdom and suggestions for activities.
We have divided the help pages into several topics.

Classroom Management & Dealing With Pupils.

Lesson Planning & Time Organisation

Dealing With Other Staff & Parents

Other Issues

Case Studies to work through