ZEPHYRUS
Zephyrus is an all graduate team with experience in research and education and training. We regularly update our site, which is part of Zephyrus Education.

Our site is mainly science based and is suitable for studentsof varied age and ability.
There is a section on stress which may be useful to teachers.

We provide information, puzzle and printable worksheet sections, together with a homework help site which con ains a selection of questions and answers. We also have links to other sites.
We are an independent company and have no connection with any schools, colleges, universities or education authorities and are totally self-financed.
The Zepe are us Team
The two old members of the team!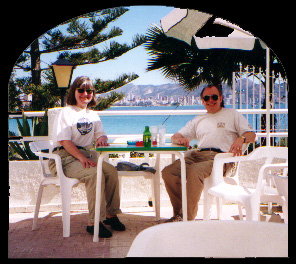 Marilyn and Dave
Our material is not designed to replace existing classroom practice, but is intended to be a useful partner to be accessed as and when the teacher considers fit.